May.  The beginning of summer and the end to most all good television!!  In no particular order, here's the Top Ten TV Shows I'll miss this summer!!
1. 
Oh I could only hope our Govt. has a Jack Bauer on its team!!  Monday night is also date night for Pep & I.  It's about the only show (other than sports) that we'll both watch.  But of course while I'm sitting with him, my heart is beating "Jack.Jack. Jack. Jack.".
2. 
So I'm about 4 weeks behind & I'm of course "lost" but it's still such a good show!
3. 
They had me at Season 2.  I just think it's fun to watch celebrities out of their element.  The good, bad, ugly & funny.  Plus I have absolutely no chance of being able to even sway my hips to the right beat so it's just fun to see people that actually can! 
4. 
Honestly it's not so much that I'll miss this show.  I really haven't liked this season that much, but I am interested to see who wins.
5. 
The Results Show – Not much point in watching if you don't see who gets the boot!  Of course I alwasy fast-forward through the intro song & dance!!!  The "celebrity" entertainment for the Results show has been all across the board this year.  We go from No Doubt to Paula!!  Throw in a little Carrie Underwood & then bring back Taylor Hicks?!?  What is up with that!!!
6.
The Results Show – now this one I honestly don't watch at all until the very, very end of the final announcement.  Unless they have a really good guest performer, which honestly they're pulling in better talent than AI!  I've never voted before, but this Season I'd love to see Melissa or Shannon win, but Ty makes me smile every time!!
7. 
Inspiration at it's finest!!  I'd love to see Mike win this season!!
8. 
I've been in & out this season, but more times than not it provides pretty good entertainment. 
9.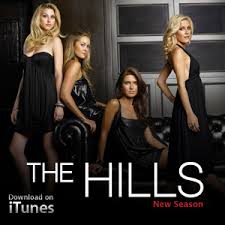 I know, I know.  Stupid.
10.  I got nothin'.  So obviously I've got an overload of "reality" television.  What show have I missed watching this season that I should pick up next fall??
For more Top Ten Tuesday Lists or to link up to one of your own, visit ohAmanda.com
7 Comments